I have a major fascination with small dolls. I discovered this pattern from Gingermelon on Etsy for Pocket Pixies.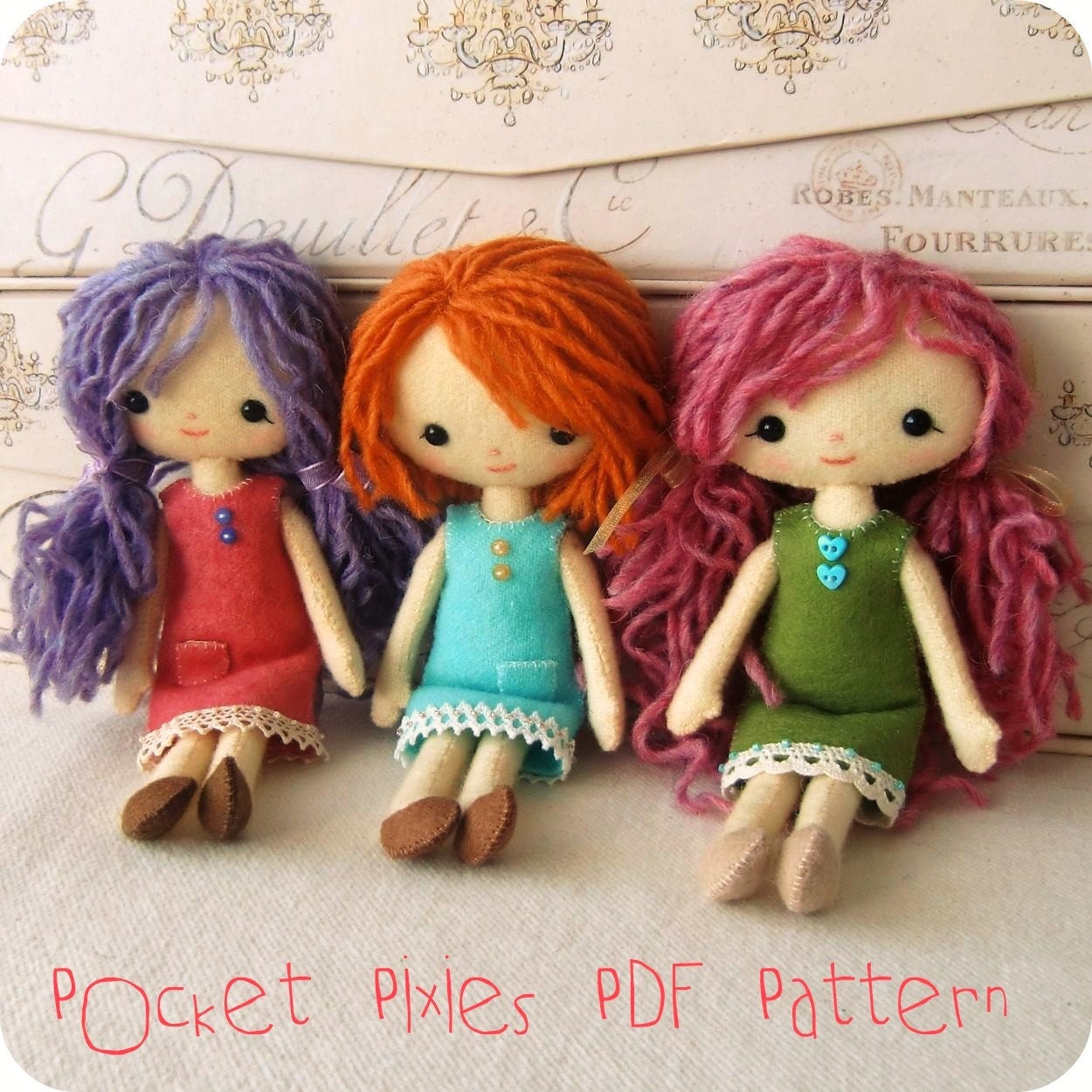 They are about 7-1⁄2 inches tall, and sewn entirely by hand from felted wool. I got the pattern last week, and made my first doll.
I got this far.
I wanted to give my little pixie the option of changing her hair styles. So I designed this wig, thinking of the pink leopard felt, which I intended to use for some of her clothing.
Then my DGD1 asked if it could have a mermaid tail. Well, not one to let a dollie challenge go by, I decided, why not? So here's what I came up with.
I made the tail first, since I figured that would be the most challenging part. I liked the tie-dyed felt, but I wanted it to look more "fishy", so I put a layer of tulle over it.
That looked good, but kind of plain, so I added the starfish. Then I decided to embroider the swirls to give it more design and dimension. Well, I couldn't stop there, it just had to have some bling!
After the tail was done, I thought about the top, and decided to go with a corset-style bodice. The design was meant to echo the tail fin.
I like the effect of the glittery floss, but it was very stiff and difficult to work with. I stuck with it, and I'm happy with the end results.
Since the original wig I made was pink and brown, I knew I'd have to make another one that matched this outfit. Digging through the stash of felt, I found a piece of lavender that looked good with what I already had. I wanted to make a hair style that looked a bit like an octopus sitting on her head, to keep with the theme.
It's cute, and I like the idea of it, but it had it's problems. Since making this one, I redesigned the concept to give the same effect but the next one will be much easier to make!
Now, I'm working on some other clothes patterns for her.
I'm using the turquoise felt to try out my ideas.
Enjoy!