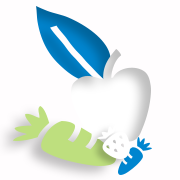 Equipment Required

list special equipment here

Ingredients

1 cup walnuts

1 cup almonds

2-1⁄2 cups water, filtered

1⁄2 teaspoon onion powder

1⁄4 teaspoon garlic powder

1⁄4 teaspoon coriander, ground

1⁄2 teaspoon black pepper ground

1-1⁄2 tablespoons cilantro, dried

1⁄2 teaspoon basil, dried

1⁄4 teaspoon mint, dried

1⁄2 teaspoon Mrs Dash Table Blend

1⁄4 teaspoon mustard, ground

1 clove garlic

1 teaspoon ginger, fresh, grated

lime juice (juice of one lime)

1 tablespoon rice vinegar

1 teaspoon sesame oil

1 tablespoon GF tamari sauce

1 teaspoon Coconut Secret Coconut Aminos

1⁄2 teaspoon Thai fish sauce

3 teaspoons chili paste

1 tablespoon olive oil

2 tablespoons peanut oil

Directions

Soak nuts over night in a bowl, covered with the filtered water.

The next day, drain and rinse the nuts with more filtered water.

Put the nuts on paper towels and pat them mostly dry.

Place the nuts and the opion powder through the ginger into the food processor.

Pulse until the texture is similar to ground pork. (Don't turn it into paste!)

Put the mixture in a glass or other non-reactive container and add all the remaining ingredients. Mix thoroughly.

Cover and refrigerate for at least one hour before serving.

Notes

To make this VG, leave out the fish sauce.

Will keep up to 5 days, covered, in the refrigerator.