This is a basic, gluten free, "sweet" flour combination. To actually use it, it needs to be combined with starch and xanthan gum.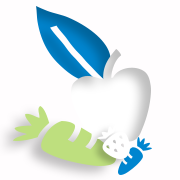 Ingredients

1 cup Bob's Red Mill Organic Brown Rice Flour

1⁄2 cup Bob's Red Mill GF Sorghum Flour

1⁄2 cup Bob's Red Mill Organic Quinoa Flour

Directions

Measure flours first, then starches.

Whisk the flour/starch first to break up clumps and aerate them.

Use a spoon to transfer flour/starch from container to measuring cup.

Level with the back side of a butter knife.

Transfer measured flour/starch to mixing bowl or container.

Whisk the mixture together thoroughly, then measure out the needed amount and transfer to mixing bowl using the same method as above.

Sift all flours into a bowl. Whisk together, then measure out amount needed.