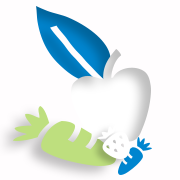 Equipment Required

blender
clean glass bowl with cover, for culturing the cheese

Ingredients

1 cup yogurt, plain, unsweetened, nondairy

1⁄2 cup water

1⁄3 cup canola oil

1 teaspoon salt

Directions

Put all the ingredients in the blender. Process until smooth and creamy.

Pour the culture into a clean glass bowl and cover.

Leave on the counter at room temperature for 8 to 24 hours, until a mildly sharp flavor develops.